The ClientExec software package offers customer management, support and billing all wrapped into one powerful intuitive package. ClientExec enables businesses to easily and effectively manage their online business. With the power of services, plugins and modules, most of your companies every day tasks are performed without manual intervention.
Multi-Currency Billing
Intuitive Interface
Automated Provisioning
Complete Helpdesk Integrated
Flexible and Customisable
Want to see it in action? Take a look at the online demo.
— JoneSolutions.Com is a registered partner of ClientExec —
Clientexec License
( Unlimited Users )
$
8
50
monthly
billed quarterly
Free Setup and Installation
Branding Free
Free Support & Upgrades
Latest Version
Features

Automate your business by integrating with many plugins. Your business will benefit by offering various control panels and manage them all with CE.
Clients are expecting to be online within minutes, but you don't have the ability to setup new hosting accounts every hour of the day, let CE do that for you.
Clientexec can automatically setup hosting accounts and register domain names once payment has been received, without you lifting a finger.
Do you offer an add-on that cannot be setup automatically? Don't worry! If that add-on is selected, CE will open a ticket so you don't forget.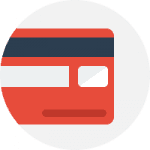 Simple online invoicing with reporting.Perfect for small and mid sized businesses. Stop using spreadsheets or other bloated software to get paid.
Offering a sale? No problem! With CE you can create coupons with a variety of options to choose from, including percentage or fixed amount.
Give a discount to your current customers as a loyalty appreciation or compensation, no need to wait until the next invoice, give them an account credit.
Set it once and forget about it. CE allows your customers to setup subscription payments through PayPal or other CC merchant services.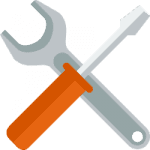 Clientexec frees you to grow your business, by providing an easy way to setup your offerings and automate the daily hosting tasks.
Setting up CE to use your information is easy. Settings are easy to find and understand, there's no need to play the guessing game during setup.
Do you want different style options? CE comes with 22 different color options for you to choose from! You can also add your header and footer from within CE.
Get the fraud protection you need with MaxMind protection and phone verification so there's no more fake phone numbers for you to worry about.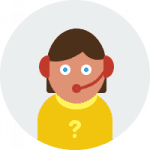 Have your staff manage support tickets painlessly and quickly. Prevent emails and support issues from getting lost as you track their progress.
Offering live chat can be a pain if you have to use other software. CE comes with built-in live chat, so you can connect your visitors with your staff!
Convert emails into tickets. If your clients are on the road, they can email your company and CE will convert it into a support ticket.
Let your clients help themselves. Build a knowledge base so your clients can seek answers before submitting a ticket! What a concept.