When it comes to Data Centers, we diligently choose the ones with the best location, facility, bandwidth providers and support. All our servers collocated at our chosen Data Centers can only be accessed by authorized personnel thus ensuring safety and security.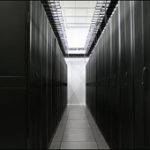 Our state-of-the-art, fully redundant data center offers unparalleled control, security and the following essential data center services:
.SSAE 16 SOC-1 Type II compliant .24/7/365 physical access
.Pre-approved control access list with ID check in man-trap
.Covered dock with three bays
.Staging area and secure customer storage available
.Multiple conference rooms and break room
Our data center is powered and protected by best-in-class equipment, including:
.Redundant A, B, C and D power backup available via four 750 KVA UPS systems.
.Three 1.5 MW Cummins generators with load bank for testing (expanding to six).
.Lightning Protection System.
.14,400 volt main electrical service.
.Pre-action dry pipe fire detection and suppression.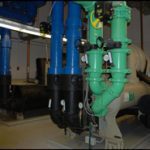 In our Dallas-based data center, colocation equipment is well-managed and maintained thanks to our extensive cooling system which includes:
.Four 500-ton Trane chillers
.Liebert air handling units
.Ice storage system with 46 ice storage tanks
.Dual water mains with diverse entries
.Abundant chilled water capacity at 2(N) redundancy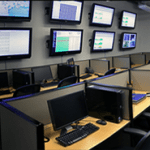 .Access to a high-performance mesh of redundant, Tier-1 Internet backbone carriers through one managed connection
.High-performance network-based solutions customized per your requirements
.Cross-connects to all major carriers, including direct connections to Equinix
.Multiple fiber entrance facilities
.Multiple fiber optic service providers; dual/diverse feeds
.Network consulting and management available from industry veterans
.1 Mb to 10 Gig E fiber available
Security is one of our most important data center colocation services. With our dallas data center, your investment is protected by our unsurpassed security and support services which include:
.24-hour onsite staffing of Network Operations Center
.Perimeter fence with gate access control
.Interior and exterior video surveillance