A Complete web app security suite for your Linux Web Application Servers
Remove malware, monitor threats, resolve issues, and deploy industry-leading security services
50 Users
$
5
00
monthly
billed quarterly
cPGuard Portal Access
Free Setup and Installation
Unlimited Users
$
9
00
monthly
billed quarterly
cPGuard Portal Access
Free Setup and Installation

Smart Antivirus
Detect and block viruses, malware, spyware, redirects and symlinks before they affect you.

Least resource demand
Our powerful smart analytics is carefully designed to have the least effect on your server's performance.
Cloud based Auto Clean
Automatically send infected files to our cloud based analysis engine and push a cleaned file back to the server.

Easily customizable
Options for customized emails, adding watch directories, whitelisting users and files, and user defined database.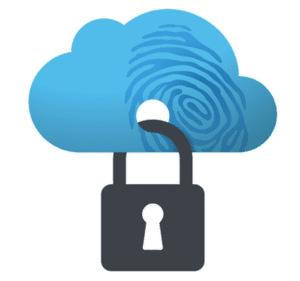 Captcha protects login pages
Protect CMS admin login pages and other user-defined pages against a wide range of automated brute force, dictionary, and other attacks from bad bots. read more
CMS Bruteforce protection
Prevent large-scale Brute force attacks from taking down your site. An essential security feature that monitors and controls distributed attacks before they affect you.
ModSecurity rules from Malware Expert are based on intelligence gathered from real-world investigations, penetration tests, and research data in the REAL LIFE environment.
Optimized ModSecurity rules
Rules for SQL injection, XSS, local and remote file include, file upload vulnerabilities, zero-day attacks, web shell executions
WordPress and CMS Vulnerability fix
Protect your WordPress, Joomla, and Drupal websites from attacks and vulnerabilities.
Generic Apache and PHP rules
Advanced filtering, security, and intrusion protection for PHP websites and applications.
Real-time Intrusion protection
Protect your web applications effectively against malware, botnets, and hacker attacks at all times.
Realtime protection from threats
Our realtime protection with IP blocklist keeps your server safe from on-line attacks, on-line service abuse, malwares, botnets, command and control servers.
Domain Reputation powered by Google Safebrowsing
Check, control and improve your domain's reputation with our automated domain reputation check powered by google safe browsing.
DNSBL IP Reputation Check
DNS based RBL scanner automatically checks the server IPs against the Realtime blacklists and notifies the admin of blacklisted IP addresses.
Customizable cPanel plugin
Hosting companies can customize features of our cPanel level plugin like email alerts to their brand specific look and feel.

Centralized Management UI
Enables the option to manage all your servers from a single interface and provides the option to create additional users and privileges. And easily view all the information and make informed decisions to take fast action from our detailed reports.

A security that doesn't compromise
Background services demand fewer resources and Run on the smallest of servers without affecting performance or slowing down the server.

Auto Clean File Injections
Automatically clean file injections and restore the clean file to the original location. Also restore infected core WordPress CMS files.
Real-time intelligence gathering
Intelligence about new and current threats by continuously learning the behavior of new threats and processing data in real-time.
IP
DB Distributed Firewall
Proactively block attacks from active abusive attack sources by collecting various reports from all servers in the cPGuard network.

Outdated CMS/Plugin Detection
Report outdated Joomla/WordPress Installations, outdated WordPress Plugins/Themes, and other common CMS exploitable files and send an email notification to the end-users.

Lowest Cost Per Month
Integrates all the advanced networking protection controls and rules to keep your server secure and compliant.