When it comes to Data Centers, we diligently choose the ones with the best location, facility, bandwidth providers and support. All our servers collocated at our chosen Data Centers can only be accessed by authorized personnel thus ensuring safety and security.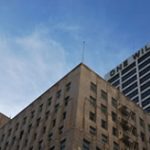 Los Angeles facilities total a whopping 50,000-plus square feet of privately owned and operated datacenter space. Each of our datacenter suites features independently operated infrastructure including UPS Battery Backup Units, HVAC and CRAC cooling units, and distribution routers. This compartmentalization of our resources limits risk and liabilities to only specific groups of equipment, as opposed to wholesale outages.
Note: Our LA Network is also optimized for better speed to Asia.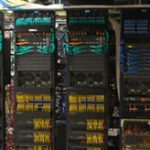 .Capacity for over 15,000 dedicated servers
.Each datacenter suite equipped with 2 x 150KvA UPS Battery Backup Units
.Each datacenter suite cooled by multiple Liebert and APC CRAC's
.1200Amps 480v Input Power per suite
.All suites backed by 3 x 2000Kw Caterpillar Generators
.Every suite secured by keycard authorized entry
.Direct access via conduit to 1 Wilshire Meet-Me-Room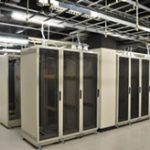 .Redundant CISCO Core Routers
.Multiple 10-GIGE Backbone Uplinks
.10 Mbps, 100 Mbps or 1000 Mbps Network Ports
.Automated Domain Nameservers
.Automated Reverse DNS
.Automated IP RWhois and SWIP
.Secure Private VLAN per Customer and Server Uptime Monitoring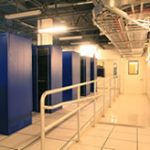 Savvis — Transit — 1x10Gbps
.nLayer — Transit — 1x 10Gbps
.Level(3) — Transit — 1 x 10Gbps
.HE.net — Transit — 1x 10Gbps
.Equinix — Peering — 1 x 10Gbps
.Any2Exchange — Peering – 1 x 10Gbps
.Xeex — Peering — 1 x 1Gbps
.HiNet Taiwan — Peering — 1 x 10Gbps